Connecting Australia's geothermal energy professionals
Australian Geothermal Association
Find out what geothermal projects and research activities are underway or being progressed in Australia.
​
This page is under development. Members are invited to submit to australiangeothermal@gmail.com a brief description and a few pictures or diagrams of any current project or research program which you would like to be posted on this page.
The Geothermal Opportunity for Winton Shire Council
This presentation discusses the feasibility of utilising geothermal energy from the Great Artesian Basin water (86 degrees C, 79 litres/s flow) at Winton, Queensland to offset the escalating electrical power costs by generating electricity with organic Rankine cycle. The aim is to augment Winton's existing water reticulation assets with the addition of a 250kW geothermal power plant.
Geothermal Energy in Australia, December 2019
Slide Show presentation by AGA Directors Martin Pujol and Mark Ballesteros on 2 December 2019 to Sustainable Energy Now in Perth, Western Australia on the current status of geothermal energy use in Australia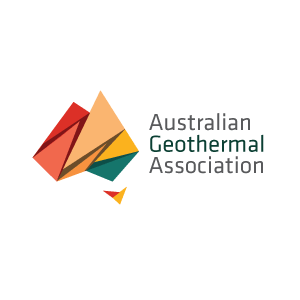 Census of Australian Geothermal Projects
The Australian Geothermal Association (AGA) has conducted a Census of Australian geothermal projects to more accurately and effectively highlight the positive aspects of this renewable energy industry. Relevant projects include direct-use applications (eg. pool heating in Perth, Barramundi farms in Victoria etc.), hot springs and spa, ground source heat pump projects at the residential and commercial scale and electricity generation (e.g. Birsdville & most recently in Winton Qld).
We trust that all contributing professionals will benefit from the Census.
​
The Census has provided a much needed update to the work undertaken by Geoscience Australia in 2016. Eventually AGA aims to use the database to calculate the Life Cycle Cost of Energy of geothermal applications for easy comparison against other alternative sources of energy in Australia.
A summary of the Census results can be obtained by clicking the button below. Fuller details will be made available soon.
Geothermal Hot Springs Special Interest Group Update
These slides were presented at AGA's May 2020 AGM by Charles Davidson Chair of AGA Hot Springs Special Interest Group and principal of the popular and successful Peninsula Hot Springs facility at the Mornington Peninsula south of Melbourne, Victoria.
More recently this SIG confirmed the participation of 5 industry partners for the research PhD research program with Victoria University including Moree in NSW, Cunnamulla in QLD and Peninsula Hot Springs, Maruia Hot Springs and Saltwater Springs (Phillip Island Hot Springs) in Victoria. Funding from them totalling $25,000 will cover the cost of the research and travel and publication of the findings. The University has also conferred on Charles the honorary title of Adjunct Professor within the Institute for Sustainable Industries & Liveable Cities.
AGA white paper on Geothermal Electricity Generation in Australia: Recent Developments and Future Potential, December 2019
In December 2019, the Australian Geothermal Association released a white paper on Geothermal Electricity Generation in Australia: Recent Developments and Future Potential. The Paper and two summaries are available from here: one is a general public release and the other is directed to government and regulators.
The white paper addresses the current status and context of geothermal electricity generation in Australia, explores the trends in technology development in Australia and internationally and identifies the potential contribution that geothermally-generated electricity could make to Australia's energy transition. It reviews the advantages that geothermal energy offers, outlines the challenges faced by the industry in realising the available potential and recommends some actions that can be taken to address these challenges.
Pacific Geothermal Special Interest Group Formed - focus on Papua New Guinea
AGA has recently initiated a Special Interest Group for geothermal energy in the Western Pacific with an initial focus on Papua New Guinea. Co-chairs of this SIG are Gibson Porkime and Martin Pujol. AGA would like to highlight the geothermal potential in Papua New Guinea (PNG) in light of the government's new Geothermal Resource Policy in late August 2020 which provides a clear legal framework for undertaking geothermal projects.
A 56 MWe geothermal powerplant already exists in Lihir Island and is operated by Newcrest. AGA understands that other mining companies are now actively looking at the geothermal potential in the region. Australian geothermal exploration companies also have active and past exploration licences in the region. AGA considers that the utilisation of geothermal resources can contribute significantly to achieving water and energy related targets identified in PNG's Vision 2050. Potential applications are provided here in AGA's summary paper.
AGA's Special Interest Group is considering organising a webinar on the geothermal potential in PNG and the new Geothermal Resource Policy in the next few months. Please contact us by email if you are potentially interested in attending/contributing to such a webinar.